CXG-9 Ceramic + Graphene Coating
CXG-9™ is a unique ceramic sealant that only should be applied by trained professionals
In the world of premium liquid paint protection, CXG-9 is a true ceramic + graphene coating. Once applied, CXG-9 reacts with moisture in the air to cure. The polymer creates a crystalline structure similar to quartz, providing strength to the coating. When fully cured, CXG-9 reaches a hardness of 9H on the MOHs scale.
CXG-9 uses graphene, the strongest material known to man. This element is so small, it will fit into the tiny crevices in automotive paint. Graphene requires a greater coat weight than a liquid can provide to stand alone as a protective coating. As an additive within CXG-9, it crosslinks with the ceramic (Si02) to create a greater bond providing more even and durable protection than ceramic alone.
CXG-9 ceramic sealant is formulated to help prevent caking, making it easier to apply than many other 9H ceramic products.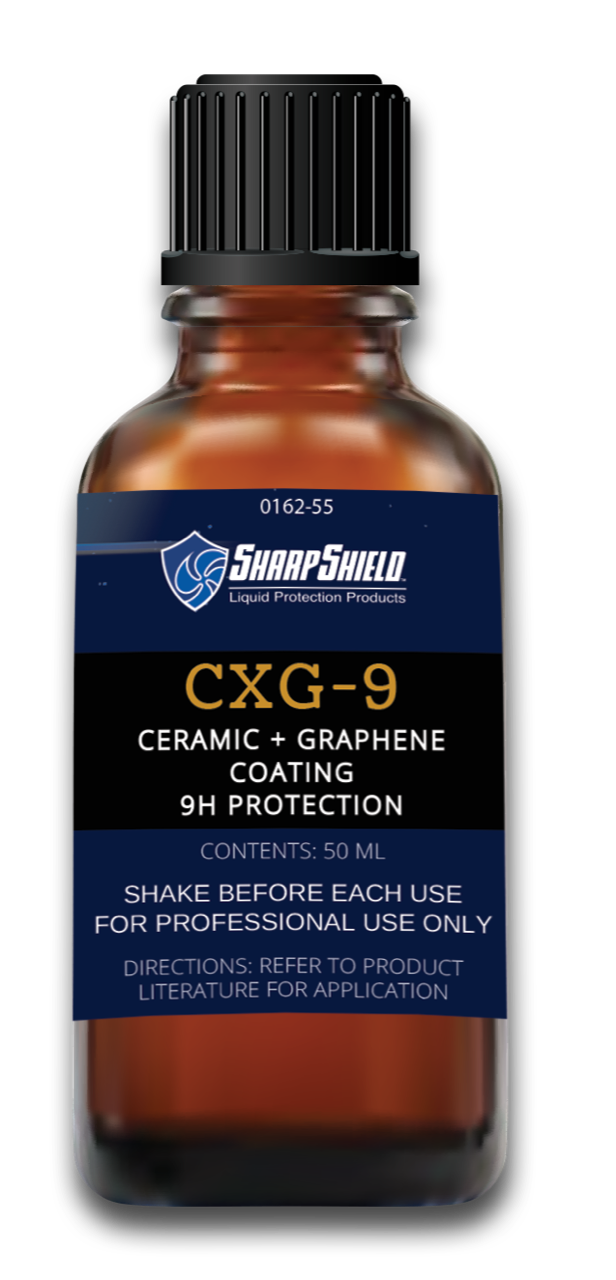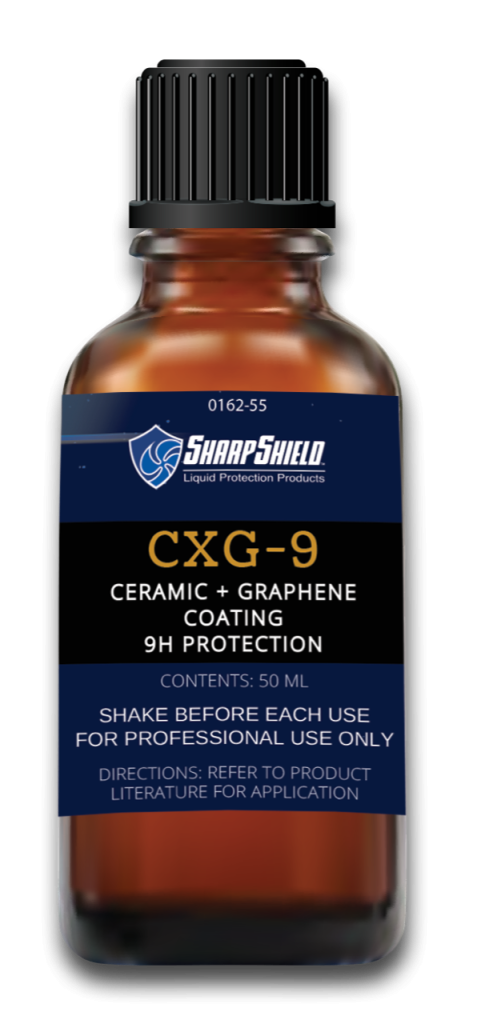 paint from harmful UV rays
stains and damage to automotive clear coats caused by bird droppings and chemicals
water, bugs, tar, and other hazards
caking, dust or sticky residue
Ceramic Protection Application Products
Carefully follow the instructions when applying CXG-9 to any painted surface. CXG-9 is formulated to last 5 years under normal conditions. Improper care of the treated surface can shorten the life of the product. Hand wash the vehicle using our Safe Wash™ car soap for the best product performance. Avoid using automatic car washes.
A single application of CXG-9 provides 9H hardness and a superior, high-gloss appearance. Create an even deeper finish with extra protection for your customers by adding a second layer of CXG-9, or apply our CX2 spray-on ceramic coating for a super-glossy top coat.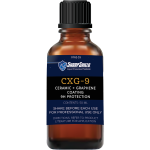 -0162-55 CXG-9 50 ml
Enough to do an average of 2 sedans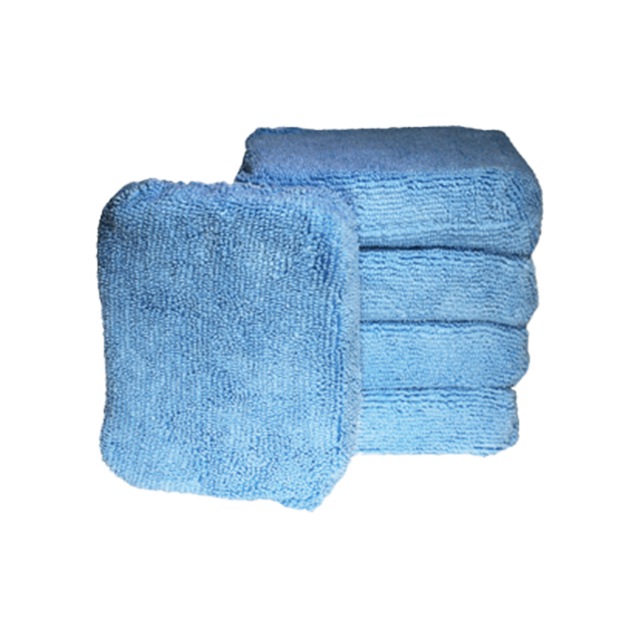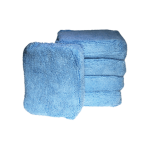 -86-788 Applicator Sponges
(Set of 5) 4.5″ x 3.5″ x 1″ each. Sponge is the perfect tool for applying CXG-9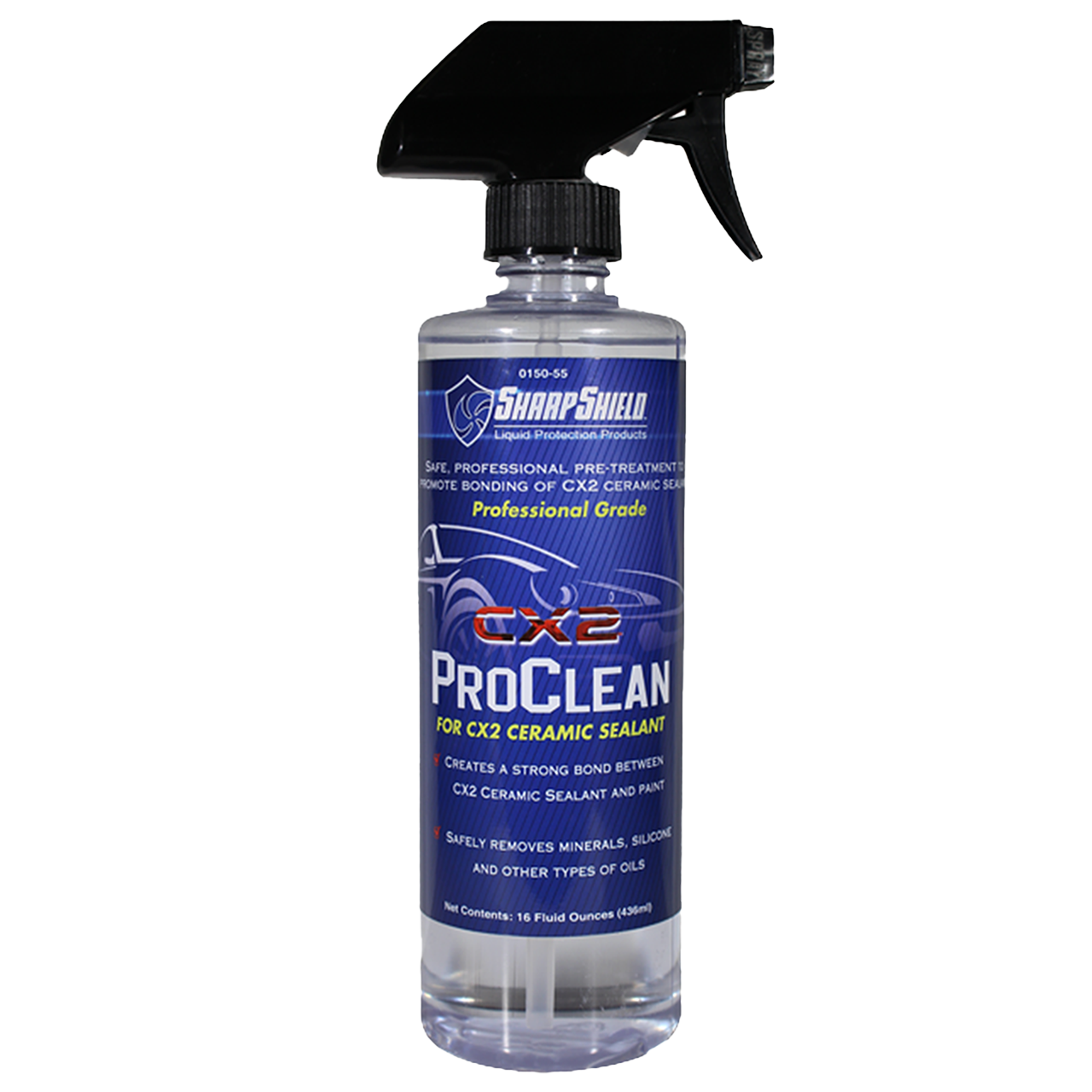 -0150-55 CX2 16 oz
-0151-55 CX2 1 gal
Surface prep for proper chemical bond to paint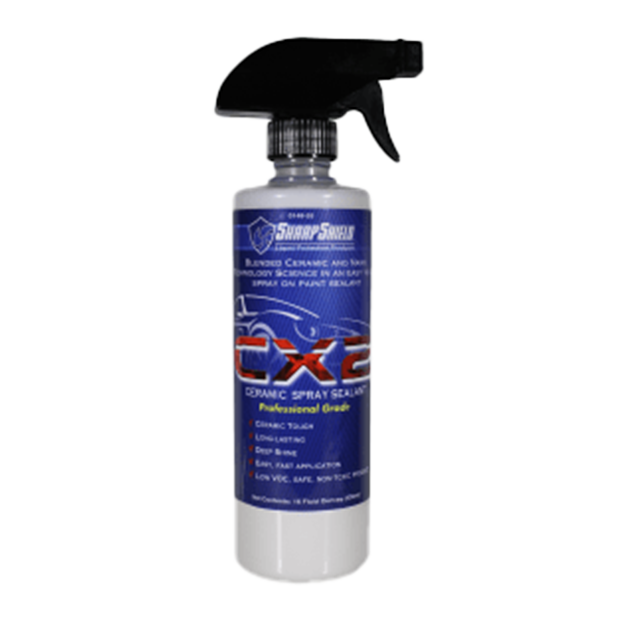 -0148-55 CX2 16 oz
-0149-55 CX2 1 gal
Use CX2 for added depth shine and protection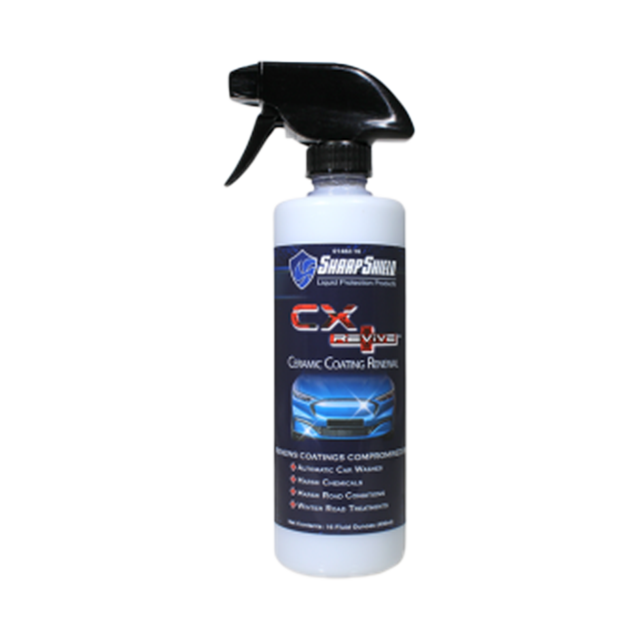 -01482-16 CX Revive 16 16oz
-01482-01 CX Revive 1 gal
CX Revive restores the ceramic coating gloss as it ages.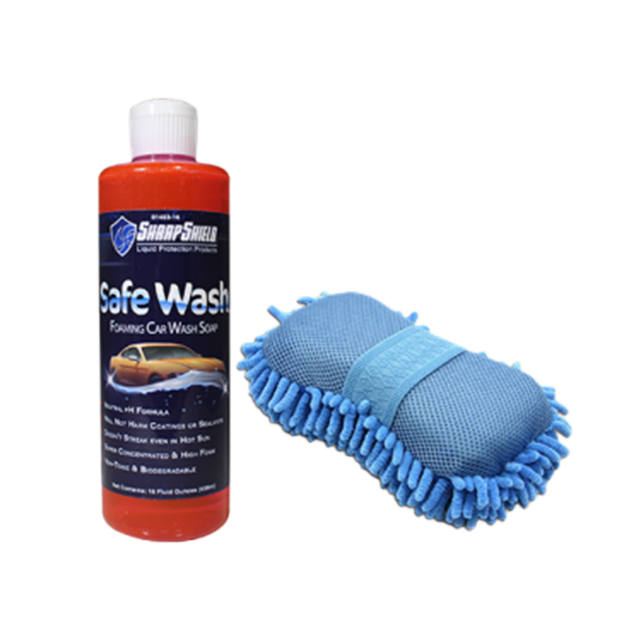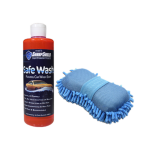 -01483-16 Safe Wash 16 oz
-01483-01 Safe Wash 1 gal
-0900-55 Wash Sponge
Use only negative pH car wash soap to maintain a CXG-9 treatment. (Wash sponge sold separately)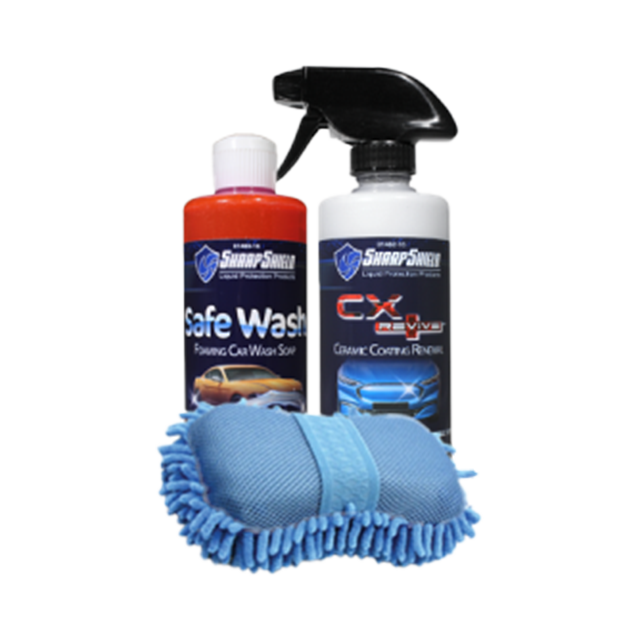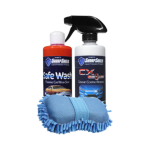 -01481-00 CX Revive DIY kit
Consumer sale item for vehicle owners to safely maintain their CXG-9 application.
Contents: 1 – CX Revive 16 oz, 1 – Safe Wash 16 oz, 1 – Wash Sponge